Director's Message
We are please to provide this online presence for your convenience and enrichment.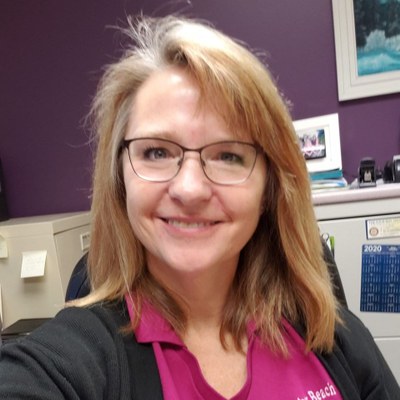 Welcome to our library's website. I hope that you will be able to find the information you are seeking.  Our staff strives to keep the site up-to-date with current program information.  Be sure to check the upcoming events section for that information.  Unfortunately, with the current ongoing pandemic restrictions, we are not able to offer any in-person programming.
We have a link to our digitized local history collection at the top of our page.  This collection includes copies of the Sand Beach/Harbor Beach Times newspapers, Harbor Beach Community School Yearbooks, local church directories, family tree histories, and more.  We provide this collection to you at no additional cost, but it is an expensive process to digitize and make these items available.  If you benefit from this service, please consider donating to help cover the costs.
Your suggestions are encouraged, so we can make this site the most helpful to you.
Sincerely,  Vicki Mazure, Library Director